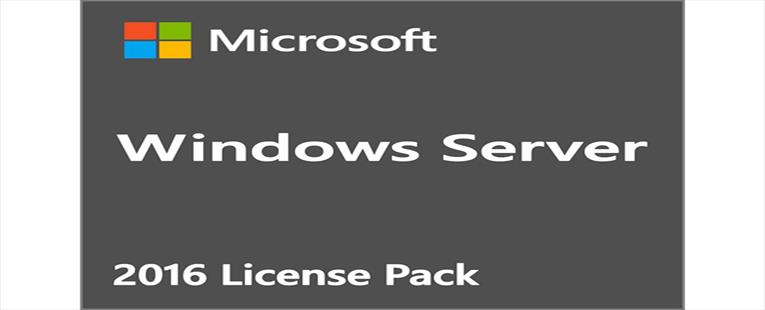 Lead Title & Summary
Short Title
Windows Server 2016 - 5 User CAL - OEM
Summary
Item #: 9B-1B4-003A-00066|Mfr. Part #: R18-05244|UNSPSC: 43233004
CAL is a Client Access License
Every user or device accessing Windows Server Standard or Datacenter requires a CAL
This license allows 5 named users to access Windows Server 2008, 2012, or 2016
Good for companies that have more devices than users
Main Features:
Help prevent malicious attacks and detect suspicious activity where it matters: your operating system and workloads. Rely on security features built into Windows Server 2016 to control privileged access, Protect virtual machines, and harden the platform against emerging threats. Bring flexibility and control to your datacenter while lowering costs with software-defined compute, storage, and networking. Run your datacenter with an automated and resilient operating system, and access many of the same cloud-efficient features found in Microsoft Azure datacenters. Securely deploy and run your existing applications on Windows Server 2016 to transform them into new cloud-native models. Help developers to innovate and create on-premises and cloud applications using the latest technology-containers, micro services, and Nano Server.
Lead Information
Country :
United States of America
Currency :
United States Dollar
Sub-Businesses :
Computer Software