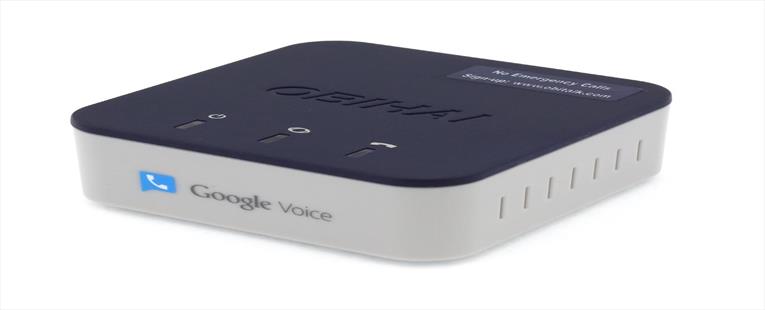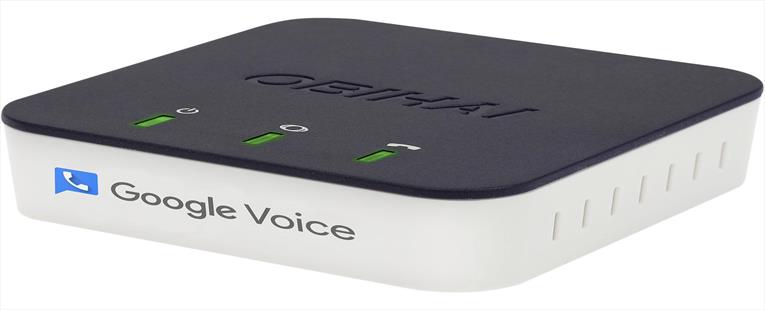 Lead Title & Summary
Short Title
Obihai OBi200 VoIP Telephone Adapter with Google Voice & SIP
Summary
Google Voice Officially Supported Device
Easy to Set-Up Using OBiTALK
Free Domestic and Super Low-Cost International Calling
Works with Up to Four (4) VoIP Services
1x USB for Obihai Accessories OBiWiFi, OBiBT
Free Calls with Your Home & Small Business Phones

Obihai OBi200 VoIP Telephone Adapter
Use your existing corded or cordless phone(s) and your broadband Internet to make and receive calls over the Internet for FREE (or at a very low-cost).

Via the OBi200's on-board phone connection, you have the power make and receive phone calls using VoIP services for FREE or at a fraction of the cost a traditional phone company would charge. The OBi200 supports up to four (4) VoIP services like Google Voice, Anveo, Phonepower, OneSuite or a multitude of other SIP Internet phone services as well as calls to other OBi endpoints via Obihai's free OBiTALK network. The OBi200 also supports the T.38 fax standard for reliable facsimile calls over the Internet.

The OBi200 USB port serves multiple purposes when used with Obihai USB accessory products. Using the OBiWiFi Wireless Adapter, the OBi200 can be placed anywhere within range of an 802.11b/g/n access point. The OBiBT Bluetooth wireless adapter allows a USB-equipped OBi device to pair with a mobile phone so you can place calls and answer calls using any standard home phones connected to the OBi. The OBiBT works with most mobile phones using Bluetooth wireless technology. The OBiLINE adapter allows a USB-equipped OBi device to make calls to a Land-Line Service from Phones Connected to the OBi.
Lead Information
Country :
United States of America
Currency :
United States Dollar
Main Business:
Electronics
Sub-Businesses :
Telephones / VoIP & Telecommunications Equipment Trading